https://gallery.mailchimp.com/d154b1b068c54fa3558c3cb26/images/ea87..." width="600" class="m_-1754064148073918766mcnImage CToWUd a6T"/>
https://mcusercontent.com/d154b1b068c54fa3558c3cb26/images/90458139..." width="265.5" class="m_-1754064148073918766mcnRetinaImage CToWUd"/>
Coronavirus (COVID-19) update
Social Distancing
Cllr Joseph Ejiofor, Leader of Haringey Council, has sent a strong reminder to individuals who are not listening to government advice on social distancing.
The vast majority are helping to stop the spread of Coronavirus by staying at home whenever possible.
However, there are some individuals who are still meeting up in large groups in our public spaces and potentially spreading the virus around Haringey and could affect their loved ones.
Cllr Ejiofor is urging everyone to listen to the advice - stay at home, save lives and support the NHS.
Haringey claps our NHS and social care staff
Streets across Haringey reverberated to the ripple of continuous applause on Thursday night as residents took the streets in support of NHS and social care staff.
Scenes in Muswell Hill and Tottenham were replicated across the borough as residents clapped their hands and rattled pots and pans to pay tribute to those at the frontline of the response to the Coronavirus (COVID-19).
English Premier League club Spurs also turned Tottenham Hotspur Stadium blue in another tangible show of staunch support overall.
https://mcusercontent.com/d154b1b068c54fa3558c3cb26/images/e950e922..." width="564" class="m_-1754064148073918766mcnImage CToWUd a6T"/>
Coronavirus scams
We are asking residents to be on the lookout for signs of your neighbours being targeted by doorstep criminals. There are reports of criminals preying on residents – often older people or those living with long-term health conditions.
https://mcusercontent.com/d154b1b068c54fa3558c3cb26/images/a5666d88..." width="150" class="CToWUd a6T"/>The criminals claim to represent charities and they appear legitimate before taking the victim's money. Residents should remain vigilant and always ask for ID from anyone claiming to be part of a charity.
For advice on scams please contact the Citizens Advice Consumer Hotline on 0808 223 11 33.
Proud to Care
Adult social care providers in North London are actively recruiting for care workers to start as soon as possible to provide support during the coronavirus crisis. Now more than ever Adult Social Care is vitally important to keeping people well at home.

https://mcusercontent.com/d154b1b068c54fa3558c3cb26/images/699ce327..." width="250" class="CToWUd"/>If we can care for more vulnerable adults in our communities, then there will be more NHS beds available for people who are ill with the virus. If you work in Adult Social Care, you may qualify as a key worker for childcare and other services. Complete the Proud to Care survey to see if you qualify.
Keep up to date with Whatsapp
https://mcusercontent.com/d154b1b068c54fa3558c3cb26/images/5395f505..." width="100" class="CToWUd"/>The Cabinet Office, Department of Health and Social Care and Public Health England are using WhatsApp to provide trustworthy and timely information and advice about COVID-19. To opt in for these messages, add 07860 064422 to your contacts and send the word 'Hi' in a WhatsApp message.
Download WhatsApp for mobile:
Haringey COVID-19 appeal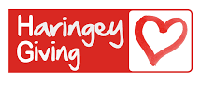 https://gallery.mailchimp.com/d154b1b068c54fa3558c3cb26/images/fbd9..." width="200" class="CToWUd"/>Support the Haringey COVID-19 appeal and help raise £50,000 for the vulnerable and community groups in the borough during the coronavirus crisis. All donations will support those living on low incomes, the homeless, those unsafe at home, older and isolated residents, refugees and migrants and people experiencing mental ill-health.
Bruce Grove Youthspace
As a result of the ongoing COVID-19 crisis and the need to ensure the safety of young people the council has decided to temporarily close Bruce Grove Youth Space. This measure will remain in place until it is safe for the centre to re-open.
Please check the COVID-19 updates page for further updates on Bruce Grove Youth Space.
Keep your distance - protect others, and yourself, from getting ill
You need to exercise social distancing to save lives now. We know that large groups of people are still congregating in our parks and open spaces and not adhering to the government rules around social distancing by staying two metres apart. This is irresponsible and unacceptable behaviour that is risking the lives of vulnerable people, as well as those with underlying health conditions, in Haringey.
If you need to go outside, please ensure it's for one of the four essential purposes and you remain in a group of not more than two people at all times. Otherwise, stay at home, save lives and support the NHS.
You can stay in touch with your friends and family by phone or on social media platforms. Visit the GOV.UK website for tips on how to look after your wellbeing while staying at home.
https://mcusercontent.com/d154b1b068c54fa3558c3cb26/images/fc7c1e5f..." width="564" class="m_-1754064148073918766mcnImage CToWUd a6T"/>
Only travel if it's essential
Over the past few days Transport for London data has shown that the footfall in and out of Tottenham Hale station is still very high and there's still around a 50 percent demand of people using buses in Tottenham Green, Bounds Green and Bruce Grove.
We all need to stay home to save lives. You must only travel if you are a key worker or if it is absolutely essential. If you must travel, you may want to consider staggering your journey start and end time - the current peak times are between 5.45am to 7.30am and 4pm to 5.30pm.
Business closures enforcement
Local authorities now have the power to take action to deal with non-compliance of the closure of specific businesses.
Everyone has a duty to comply with the advice provided by the government in relation to COVID-19, in order to protect both themselves and others. The council has designated officers to enforce these closures.
Those who do not comply with the mandatory closures may receive a criminal sanction (unlimited fine) and the closure of their premises, particularly bars, pubs, restaurants providing food or drink for consumption on the premises. Exclusions to these regulations currently include food and drink take-aways.
Parking changes - update
We have made further changes to parking enforcement to support essential NHS and police staff, as well as residents that have been adversely affected by the COVID-19 pandemic.
We are now only enforcing around footways, yellow lines, GP bays, and specific parking bays such as disabled and loading bays around pharmacies, supermarkets, and other vital businesses that are still operating. It remains important that roads are kept clear for buses, resident parking and emergency services.
Managing the impact of COVID-19 on community organisations
We are taking action to close community buildings where we as the council are the landlord. This is because, by their very nature, most of these are community and building based services which encourage residents to gather, to travel to a public space and to have social contact. We are now advising all community organisations in the borough to close their public facing buildings and to work to deliver their services differently.
We are absolutely committed to mitigating the impact of COVID-19 on our most vulnerable communities and residents, and with partners across the borough have developed a Haringey community offer, which you can read more about on the Haringey Together pages.
Translations of government advice and guidance
The government has published their advice on social distancing for everyone in the UK and protecting older people and vulnerable adults, as well at stay at home guidance for households with possible coronavirus, in a multitude of different languages. They include Arabic, Bengali, Traditional Chinese/Cantonese, Simplified Chinese/Mandarin, French, Gujarati, Polish, Portuguese, Punjabi, Urdu and Welsh.
Doctors of the World also has a large number of translations, including Albanian, Farsi, Kurdish Sorani, Romanian, Turkish, and many others.
Download the government's translated guidance on social distancing and staying at home

https://mcusercontent.com/d154b1b068c54fa3558c3cb26/images/ca683765..." width="564" class="m_-1754064148073918766mcnImage CToWUd a6T"/>
Stay up to date on COVID-19
The council will be regularly updating our website and sending email newsletters to keep residents and businesses up to date with developments around the coronavirus and updates that could impact our community.
Please encourage friends and family to visit our website and sign up to the newsletter, so they too can stay connected with what's happening in our borough.
https://gallery.mailchimp.com/d154b1b068c54fa3558c3cb26/images/1224..."/>
We'd like to know what you think of Haringey People Extra.

So if you want to tell us what you like, don't like, and what you'd like to see in future newsletters email us at: pressdesk@haringey.gov.uk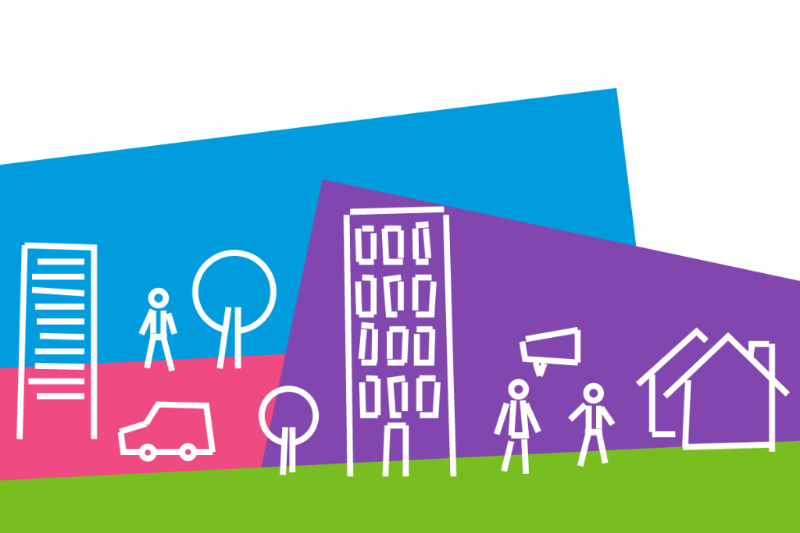 https://gallery.mailchimp.com/d154b1b068c54fa3558c3cb26/images/df5e..." width="400" class="m_-1754064148073918766mcnImage CToWUd a6T"/>