I don't suppose I will ever read the entire white paper "Fixing our broken housing market", but I have managed to skim through a summary provided by Zoopla . The proposals absolutely must have implications for our area. 
For example the London Borough of Haringey is pressing on with its HDV . It would be very easy to believe that additional powers of compulsory purchase on the edges of the council owned areas would make this an even more awe-inspiring project.  The proposals for high-density development and ever taller buildings fills my fevered imagination with pictures from sci-fi films, where ever more people live in ever smaller spaces. The height of some proposed buildings in Crouch End has caused considerable consternation, with fears of overlooking and the creation of canyons in place of streets. These are now to get government backing.
And Haringey will be compelled to produce a "a realistic housing plan, reviewed every five years" - as though it hadn't got enough to do.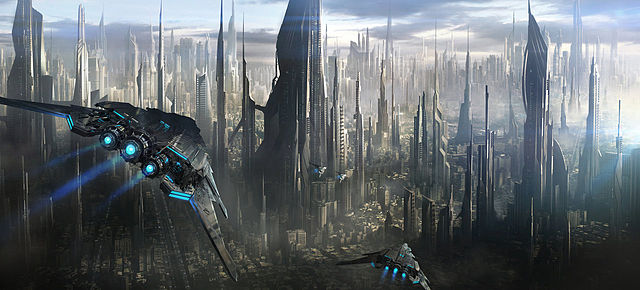 Or perhaps Ford has it right, and the city of the future will be accident and pollution free with myriad parks and lovely walks.