Deadpool
 (OPENS 15TH MAY)
TICKETS AVAILABLE NOW
This is the very tongue-in-cheek official synopsis for Deadpool 2: 
"After surviving a near-fatal bovine attack, a disfigured cafeteria chef (Wade Wilson) struggles to fulfill his dream of becoming Mayberry's hottest bartender while also learning to cope with his lost sense of taste. Searching to regain his spice for life, as well as a flux capacitor, Wade must battle ninjas, the Yakuza, and a pack of sexually aggressive canines, as he journeys around the world to discover the importance of family, friendship, and flavor - finding a new taste for adventure and earning the coveted coffee mug title of World's Best Lover."

Forget Avengers: Infinity War, Aquaman and Antman and the Wasp. There's only one superhero film we need to see this year, which is of course, Deadpool 2.
Jen is enjoying a romantic getaway with her wealthy boyfriend -- until his two sleazy friends arrive for an unannounced hunting trip. As tension mounts in the house, the situation abruptly and viciously intensifies, culminating in a shocking act that leaves Jen left for dead. Unfortunately for her assailants, she survives and soon begins a relentless quest for bloody revenge.
Coralie Fargeat's Debut Is a Gnarly and Hypnotic Slab of Feminist Body Horror

David Ehrlich - IndieWire
Redoubtable
With his romantic and slyly funny Godard Mon Amour the Academy Award-winning director of The Artist, Michel Hazanavicius, once again affectionately transports moviegoers back to a unique time and place in cinematic history: France, in the late 1960s.
Hazanavicius beautifully recaptures the anarchic energy of Godard's iconic early works...
James Marsh 
 -
South China Morning Post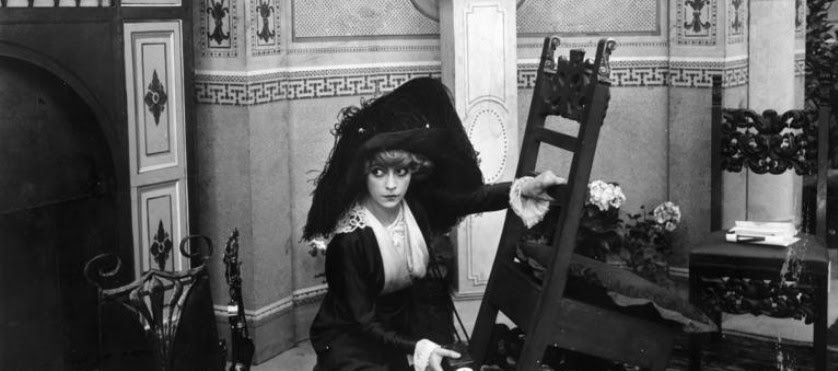 https://gallery.mailchimp.com/77fc61b7e2ed5b3de997d7821/images/5b06..." width="564" class="m_5326752868688526636mcnImage CToWUd a6T"/>
The Suffragette
(with live accompaniment from composer-pianist, Wendy Hiscocks )
Sun 13 May 7:30PM
STILL MARCHING...
100 years of women's protest on film
Women who woke up and spoke up, who took action and still are...
From May until the end of 2018, we  bring you their stories in a series of feature films and documentaries, to mark 100 years since (some) women in the UK won the right to vote.

Accompanied by a lively programme of talks, debates and performances with guests from the worlds of politics and activism, arts and entertainment, the films show women at home, at work and in combat, in the streets and fields, corridors of power, factory floors and on stage – across more than a century of ongoing protest. 
Painting by Mark Entwisle
CROUCH END OPEN STUDIOS 2018
THIS WEEKEND
Crouch End Open Studios – a much loved N8 institution – is back in May with its biggest line-up yet. Thirty-seven local artists will be exhibiting their work in a range of local venues, all walking distance from central Crouch End. It's a free event, so visitors can plan their own art trail and drop in on as few or as many artists as they choose. There is something to interest all ages, with a huge variety of paintings, prints, ceramics, sculpture, film and photography on show. It's a great chance to explore this lovely part of north London, meet the artists in the community, and maybe take the chance to buy an original artwork.
Group Show Taster Exhibition: Original Gallery, Hornsey Library
Dates and times on website
Venues Open: 12th and 13th May 2018, 12-6pm
www.crouchendopenstudios.org.uk for individual artist/venue info and links to Twitter, Instagram and Facebook
Next weeks Babes in Arms will be: 
Lean On Pete
 - Tuesday 15 May 1:00PM